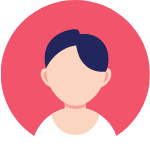 Updated by Jordan Klose
We show you how to add a manager in DISH Guest.
To change the language of the tutorial click on the small sign icon [A文] in the top right corner.

Visit https://www.dish.co to see more of DISH Guest live.
The tutorial provides you with a simple step by step guide which you can easily follow along. Our tutorials are interactive which means you click through every step by yourself. If you prefer to use the tutorial in a different way you as well are able to change the type of presentation. Click on the small hand icon [👆🏻 Try It] to change the type of presentation.
You can choose between:
a scrollable list [📋 View It]
a video [📼 View It]
a PDF file [🖨 print It]