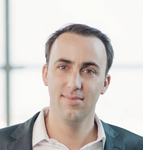 Updated by Christian Renner
General question
I only have a small HoReCa business, is DISH POS suitable for me?
Yes, DISH POS is built for smaller horeca businesses to very lager businesses! Since DISH POS works modular, you can easily extend the number of POS-screens or extend it with handhelds or QR-ordering.
Is DISH POS working in the cloud?
DISH POS is a cloud based system, with an unique local set up that can be used as storage concept. Due to this set up, you have the benefits from the cloud that are combined with the power and security of the local mini-server.
Which hardware can I choose?
There is a predefined list with hardware which could be offered to the customers. This hardware is offering a competitive price, but a very high quality. The hardware is carefully selected based on several aspects – price/quality, replacements of parts, suitability as POS hardware.
Why would I add a handheld to my POS solution?
Working in the hospitality industry can be compared to top sport. It demands a lot from your staff and your cash register system. A good handheld is indispensable to be able to place orders directly at the table and to realize fast processing. You also avoid peak times because you don't have to walk back to the regular checkout and enter multiple orders at the same time. You can easily install the POS app on various devices. You choose whether you want to work with your own smartphones or professional handhelds. Smart functionalities make it easy for you and your employees. You see what the runners are. You can make changes to orders quickly. It also provides insights into production and real-time stock.
How do I create products, change prices or set menus?
In the DISH Backoffice, the management environment of your POS system, you can set all the settings to your liking. Here you determine the product assortment, create tables, manage multiple locations or build menus. Not sure how to make a certain change? The tutorial environment, DISH POS Tutorials, explains how it works with over 150 videos.
Is it possible to create sales reports?
The management dashboard in the Back Office gives you real-time sales figures to see how your business is doing. You also have free access to DISH BI Basis, our Business Intelligence tool. Graphs, bar charts and trendlines allow you to steer by numbers. 
If my handheld goes down, can I continue working on another device? 
With DISH you can easily switch from your regular cash register to a handheld. The sales data is updated in real time. If you are taking an order with your smartphone and the battery is empty, you can log in with the same account on a screen or different handheld and you ca